Annual Tree Festival 29 Nov - 02 Dec 2017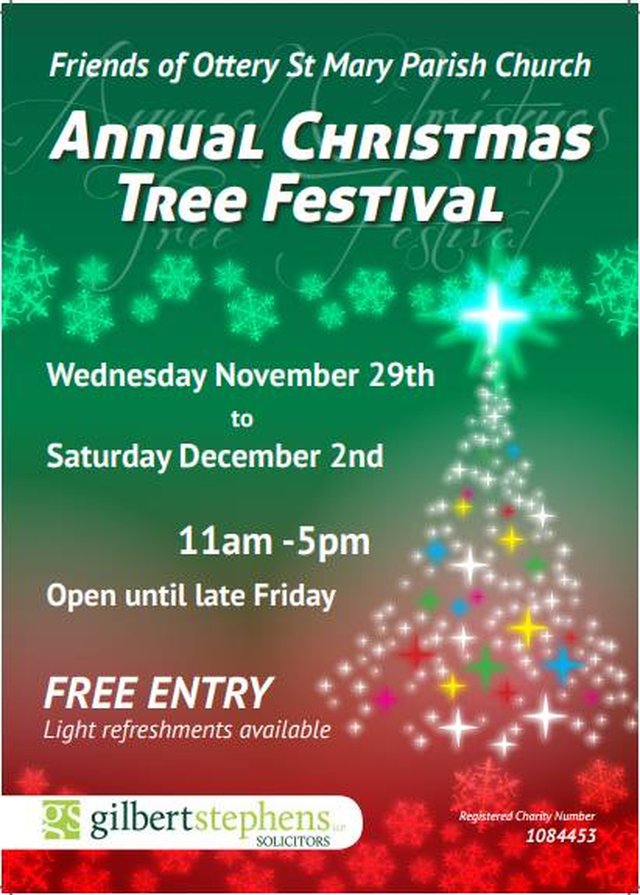 It is that time of the year again when The Church of Ottery St Mary is decorated with beautiful Christmas trees decorated by Friends of Ottery St Mary Church.  Some trees are decorated with themes others simply by the local organisations and groups, such as the local primary school.
Daily Entry between 11.00 am and 5:00 pm to visiting the Church during this annual festival is free  - Light refreshments are also available.  Opening late on Friday night (01 Dec) and also serving hot chocolate and marshmallows to correspond with the Christmas switch on which is taking place in Ottery on the same night.
Please do come along and see the vast range of decorated trees for yourself.