Chanters Carnival Classics - 27th August 2023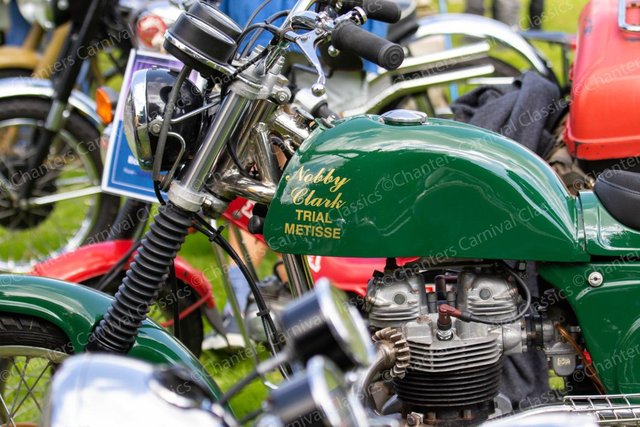 Chanters Carnival Classics is set within the beautiful grounds of Chanters House Ottery St Mary.
This event receives hundreds of vehicles of interest and stationary engines each year.
Loads of things to do for all the family;
Duck race in the grounds stream, local stalls, food and drink, fete style games, draw and more.
If you would like to hold your own stall at this event please get in contact with us.
We are a dog friendly event, dogs to be kept on leads at all times, and please pick up after them.
Vehicles are exhibited for your enjoyment, please do not touch or climb on them.
We give all those showing voting forms, to pick your favourite exhibit from each category. Winners trophies will be presented at the end of the day.
This is a fundraising event to raise money for the towns world famous tar barrels tradition, there is no Entry fee, but please donate at one of our donation stations.
Some stalls may not have card machines, there is a cash point located at Sainsburys which is a 2 minute walk from the grounds.
Open to the public: 11am-4pm
Public parking available opposite the entrance, please ask the gate staff for disabled parking.
Vehicle entries to arrive from 9am-11am
Entry cut off date 1st August. We have limited spaces for this event, please send us your email for an entry form.
We are not accepting entries on the gate.
If you have any queries please send us a message.
We would like to remind you all again that this event is run completely by volunteers, we work tirelessly throughout the year to put on an event for your enjoyment, if you would like to join our team of volunteers please message us.
We look forward to hosting you all again this year.
For more information please visit https://www.facebook.com/chanterscarshow