Choir Concert - Saturday 9th July - 7pm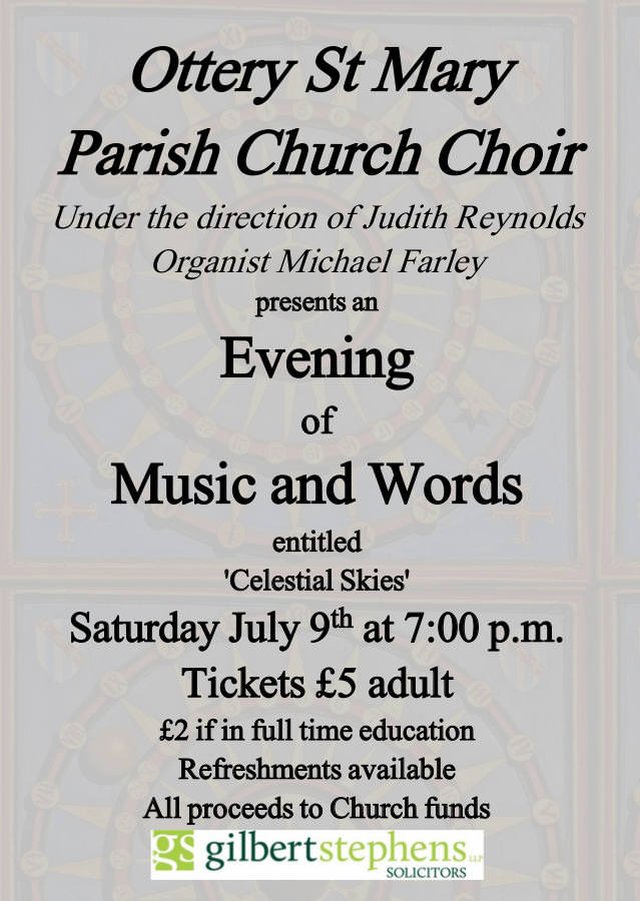 Please join us for our annual Concert of music and words, this year focussed around the theme of "Celestial Skies".
If you missed last year's Concert, don't make the same mistake again so put it in your diary now!
Tickets are available from any Choir member £5 (£2 for those in full time education).  You can expect a wide variety of music - some of our favourite religious pieces but also expect to see and hear Choir members in a less familiar light!
Proceeds will go to Church funds.
See you there!