Christmas Day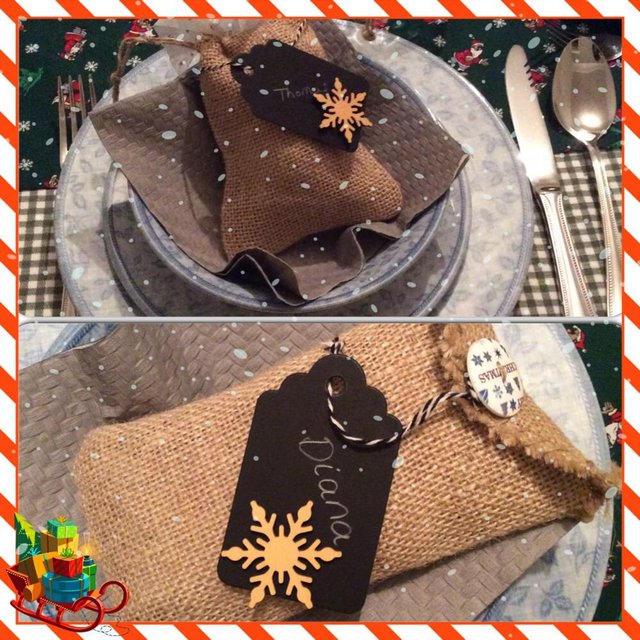 I've done myself proud!

Last night I served...

Menu:
Butternut squash spicy soup with croutons
Balsamic vinegar baked loin of pork served with red onions and potatoes with steamed greens
Meringue nests with fresh cream and strawberries with gold lustre

All enjoyed just in time for midnight mass!

The photo... My version of a cracker...why not personalise it for your guest, family and friends?
I made little bags out of hessian...filled each with a gift that they would love.
It ranged from chocolate coins and teddies with cranberries, wine gums and my all time favourite homemade stuffed date parcels. Wrapped in luscious tissue paper tied with merry Christmas ribbon and neatly placed in the bags.

Each then delicately labeled with names on black luggage tags decorated with wooden snowflakes.

Perfect!