Coffee Bank Opening - Ottery St Mary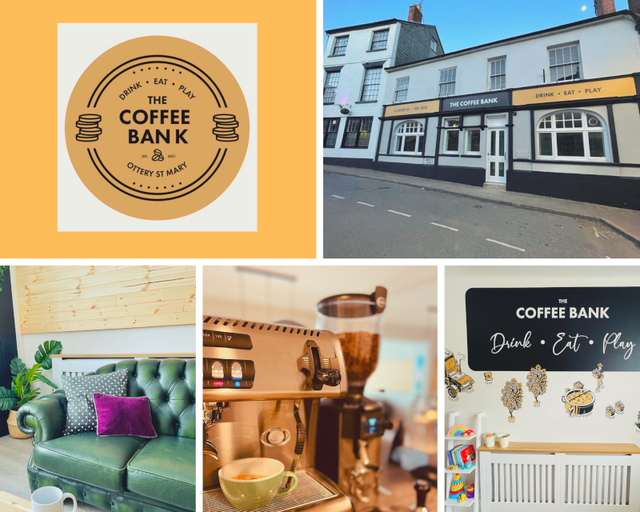 The idea came about after finding the building available and that as 2 young mums, both living locally we wanted somewhere to be able to take our little ones whilst enjoying a hot drink and a sweet treat or light lunch, we had both previously discussed that it would be amazing to run our own business and that it would be a dream job to run a coffee shop with locally sourced products, working within a wonderful community (who has shown so much support for us already) and to be able to help young people to learn the trade too offering apprenticeships.

We felt that after coronavirus and the lockdowns it would be a good time to try something new, we left our current employment and have turned what used to be the old Lloyds Bank building into a coffee shop, with lots of help from local businessmen and tradesmen we built it from scratch, it has been transformed and we are super excited to be launching on Saturday May 22nd for a few hours and fully from Monday 24th. So please do pop in and say hello!