Early Bird Deadline Ahoy! Last Chance To Book Best Value Tickets!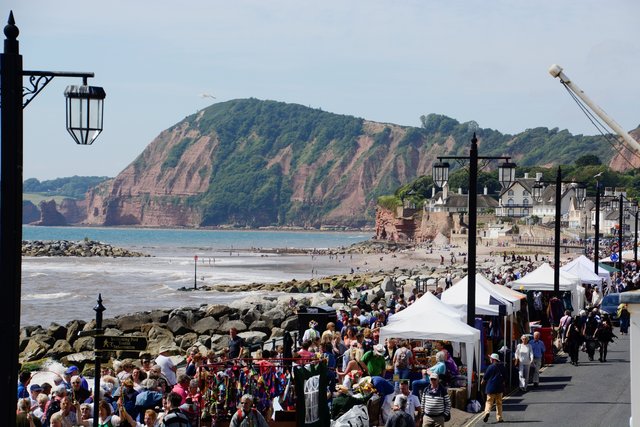 Early Bird deals for best value day, weekend and week tickets for the best festival seaside holiday of the summer at Sidmouth FolkWeek are available until next week's 30th April 2016 deadline.
The most flexible ticket option, with access to all festival events, is the All-In-One Season Ticket including the Ham Evening Concerts, and offering a substantial discount on Pre-Festival specials with Pam Ayres, Steeleye Span and Port Isaac's Fisherman's Friends. Alternatively, for those wanting the flexibility and choice of an inclusive ticket, but with a choice of the Ham Evening Concerts, there is the option of a Week Season Ticket, which also gives attractive discounts on Ham Evening concerts and Pre-Festival events.
Here's a iceberg-scraping reminder of just the headline reasons for getting in quickly to book Season Tickets for this unique week long celebration of music, dance and song….
The week of top class Ham Concert headline acts include: The John McCusker Band, Sharon Shannon & Band, Show Of Hands with Miranda Sykes, Le Vent Du Nord, Oysters3, Jon Boden, Martin Simpson & Dom Flemons, Kathryn Tickell & Superfolkus, John Kirkpatrick, Kathyrn Roberts & Sean Lakeman, Nancy Kerr & James Fagan , Anna & Elizabeth, Riccardo Tesi & Banditaliana, The Watershed Band featuring Phillip Henry & Hannah Martin and The Young'uns amongst others.
A full range of upbeat roots dance parties at the Bulverton Marquee (with the great Betsy's Lounge as a late night chill out space) includes appearances from: Seth Lakeman, Shooglenifty, Blackbeard's Tea Party, Manran, Jamie Smith's Mabon, Mad Dog McCrea and more.
Of course Sidmouth offers so much more, with intimate concerts and sessions, ceilidhs, folk dance, dance displays, children's events, youth sessions, traditional music sessions, storytelling, workshops and a whole lot more….
For those who can't make the full week, a Weekend All-in-One Season Ticket still offers great value, with the chance to see Show of Hands, Shooglenifty, Sharon Shannon & Band, John McCusker Band, Blackbeards Tea Party, Bob Fox, Jez Lowe and a host of other top name acts.
Festival-goers can visit the website for fast developing updates on the programme, with news of concerts, ceilidhs, dances and workshops…..and that last chance to book those Early Bird deals. www.sidmouthfolkweek.co.uk
The Taster Programme will be on the website in early May and distributed as event tickets go on sale in mid May. Advance tickets for the fast-selling Jon Boden and Seth Lakeman shows are available right now!

Book now: www.sidmouthfolkweek.co.uk
Box Office 01395 577952