Electric hire bikes launched in Exeter!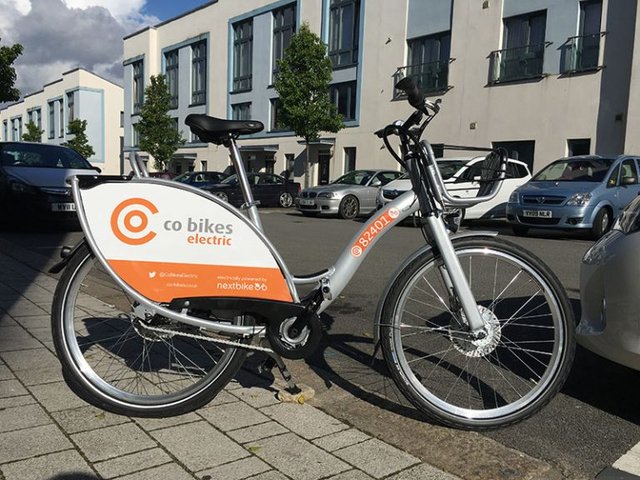 Devon County Council have today reported that 'Exeter has become the birthplace of an ambitious electric bike hire scheme which will be replicated in cities nationwide to create a revolution in urban travel'.
For Exeter this means riders can hire, ride and drop the bike off back to the bike hire site.  Co-bikes are hiring out bikes from just 75p a hire for 30mins, but you can also hire a bike any time of the day as they are open 24 hours a day 7 days a week! There appears to be currently 3 Co-bike sites (City center, near Exeter University and Exeter Central Station) with more to come soon.  You can even take out a membership which will allow you access to bikes at cities across the UK and globally.  These bikes are all powered by renewable energy so zero carbon!
What a great way to move forwards.  Well done Co-bikes.
Well I can seriously see how Ottery would benefit from a bike only town center! Wouldn't it be great to see it just like it was all those years ago without the cars!  A pedestrianized town square?
Photo: from Co-bikes website
For more information please visit https://www.co-bikes.co.uk/