Fonesnap Competition for under 18s in Ottery!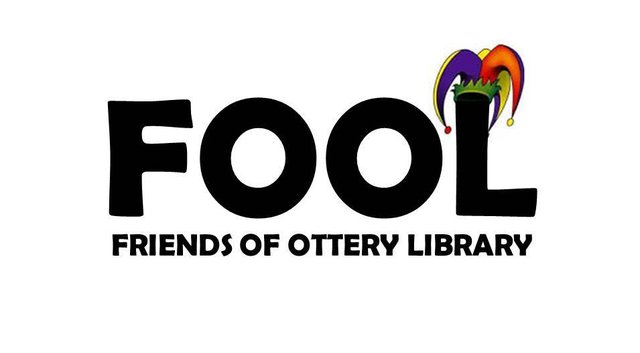 WHO NEEDS WORDS??
This is a photographic competition set to take Ottery's young community by storm. This is being run by FOOL - Friends of Ottery Library as their first event with the launch of the new building (which is currently being worked on).
Competition Rules:
A competition for all children and young people in Ottery St Mary to take a prize-winning photograph with a mobile phone.
Entrants must live or study/attend school in the greater Ottery St Mary rural area comprising the EX11 postcode area plus the villages of Newton Poppleford, Tipton St John, Hartford, Fenny Bridges, Feniton, Whimple, Talaton, Payhembury. Aylesbeare, Marsh Green, Allercombe, Strete Raleigh and Escot.
All children and young people up to 18 years old are encouraged to enter and will not be disadvantaged if they have additional needs.
Photographs must be taken with a mobile phone.
Each entrant may submit a maximum of three photographs together with one completed submission form.
The pictures are to be on the theme "Who needs words?"
Photographs must be in jpg / jpeg format and should not be greater than 6Mb.
Images should be 'as taken' and not digitally altered or improved.
Images must be emailed to fonesnap2017@gmail.com clearly identifying the full name of the entrant. The entry will only be accepted once the submission form is received. An acknowledgement will be sent.
The submission form is available from The Library, on the FOOL facebook page, otterystmary.info, or by request to fonesnap2017@gmail.com
Completed forms may be handed in at the library, or emailed to fonesnap2017@gmail.com
There will be 4 classes - age as of 1st January 2017


A 17 & 18 years
B 15 & 16 years
C 12, 13 &14 years
D 11 years & under

The best picture [from classes A to D] voted by visitors to an exhibition of the pictures in the library [The Pulman's Prize].

Closing date for entries is 12 March 2017.
An award ceremony will be held on Tuesday 28th March 2017 in the OSM Library.
The best photographs will be on display in the library through April and the public will be invited to vote for their favourite picture.
The Pulman's prize will be awarded at a second award ceremony on Tuesday 2 May 2017 for the picture with the most votes.
The organiser's and judge's interpretation of the rules and their decisions will be final.
Any questions about the competition should be sent by email to fonesnap2017@gmail.com
Please download and print out the attached form and send in completed for your entry.
 FoneSnap_2017_Submission_Form.pdf
For more information please visit https://www.facebook.com/friendsofotterylibrary