Frank is back!!!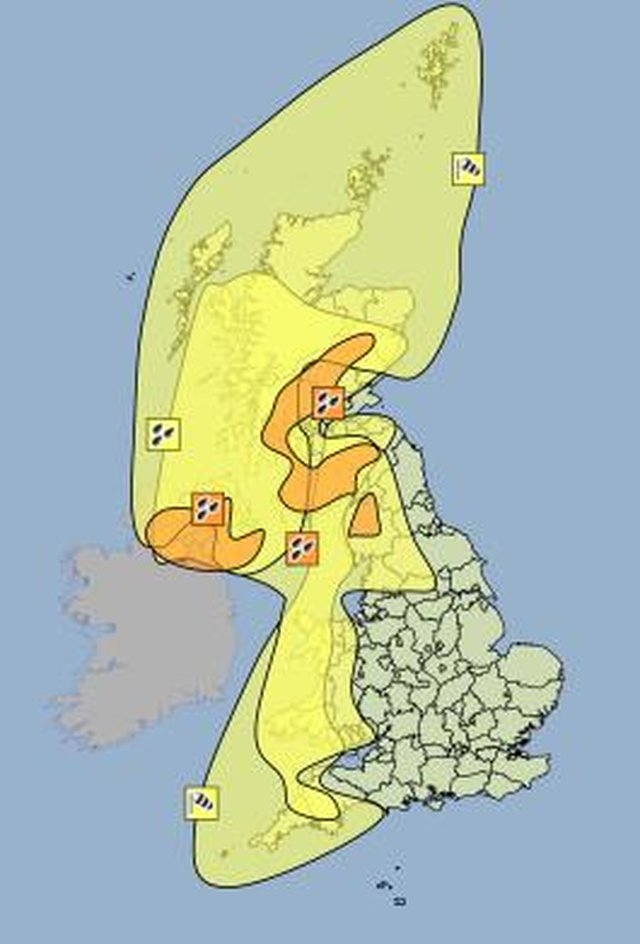 Storm Frank is back to bring another spell of wet and windy weather. The forecast is for wet and windy weather to affect several parts of the UK tonight (Tuesday 29th) and into tomorrow.  In some parts severe gales are expected with gusts of up to 65mph, some even up to 80mph (particularly in Scotland).

Some rain is also expected, with some areas of the UK being on 'Amber/be prepared' alert.

At the moment...Thursday is looking a little bit brighter but colder with sunshine and some showers.

So if you haven't already, put away any loose items or pots which might blow over in your gardens, and if you are travelling please check the weather forecast and weather warnings for travel.

Source (MET office).
For more information please visit http://www.metoffice.gov.uk/public/weather/warnings/#?tab=map&map=Warnings&zoom=5&lon=-3.50&lat=5...