Further landslide at the Ham in Sidmouth... but people still risking their lives...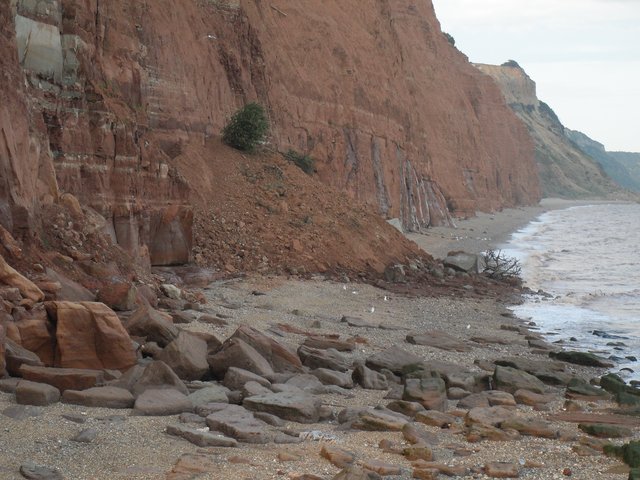 A couple of weeks ago there was yet another landslide in Sidmouth. The land owner, a lady pensioner, had earlier been out in her garden on the same bit which crumbled down later that day. A man on the beach managed to photograph it as it fell down. Fortunately, there were no casualties this time.

In this weeks' Express and Echo, it was reported that a man was spotted "clambering over tons of rock from a cliff fall – before plunging into the sea to get round the huge obstacle"!!!

There are notices warning people of the dangers but people are still curious and put their lives at risk as well as the lives of those who will have to come out and rescue them...e.g. Sidmouth Coastguards who have to be called out immediately as these rocks are so unsafe! Really can people be so selfish and naive???
For more information please visit http://www.exeterexpressandecho.co.uk/Pictures-Landslide-causes-8216-thousands-tonnes/story-22086...