It's beginning to look a lot like Christmas!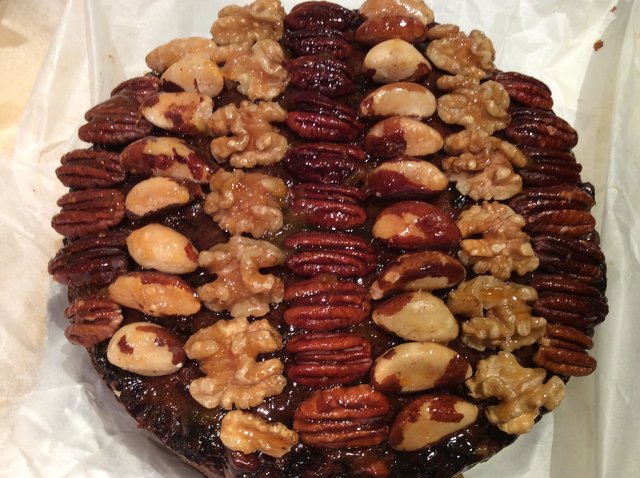 I've just finished glazing 2 Christmas cakes! They look fabulous.

This is my alternative to marzipan and sugary icing which I know is traditional, but don't these look great?

1 heaped tablespoon of your best apricot jam (if you have homemade even better) to 2 tablespoons of brandy.
Heat together in a saucepan whisking until thoroughly mixed.
Brush 1 layer onto your homemade Christmas cake, then decorate with nuts. Finally glaze all those delicious nuts with some more glaze.
I used halved walnuts and home toasted Brazils and pecans.