It's the final countdown!!!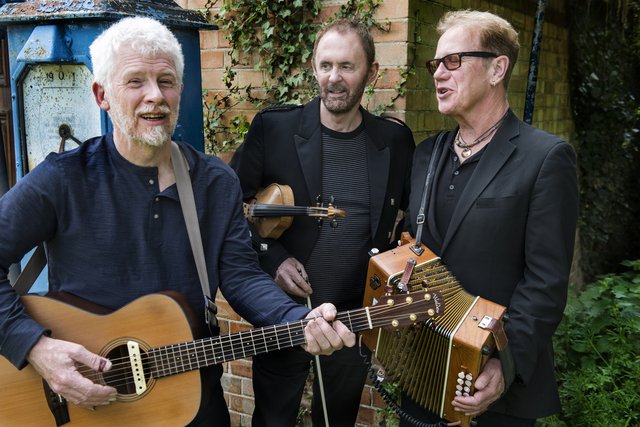 It's the final countdown to Sidmouth FolkWeek which kicks off this week, from 29th July – 5th August, and it's promising to be a belter of a week, jam-packed with seaside festival holiday fun.
There is so much on offer in the most exciting line-up of contemporary folk including the feel-good Irish traditional playing of Sharon Shannon, the seasoned warmth of Oysters 3, a rare and rollicking solo set from Jon Boden (former frontman of Bellowhead), the captivating stagecraft of Quebecois livewires Le Vent Du Nord, Blazin' Fiddles' rousing wall of sound and Folk Awards Best Group winners, The Young'uns amongst many others headlining the main concert venue at The Ham.

There are the new musical discoveries to be made. Check out Dublin folk-miscreants Lynched, Appalachian cool from Anna and Elizabeth, Anglo-Bengali fusionistas Khiyo, beautiful Belgian tunes from Trio Dhoore, stunning songwriter Rhona Dalling and cinematic minimalists Three Cane Whale.
It's nearly party time at the high-energy roots dance venue at the Bulverton. So many big nights out on offer, starting early at 7pm with early sessions, great bar and catering deals, before a adrenaline-fuelled main gig, followed by a Late Night Extra ceilidh and an acoustic after-party session at the funky Betsy's Lounge! The top class line-up features festival favourites Blackbeard's Tea Party, the original acid-crofters Shooglenifty, interceltic dynamos Jamie Smith's Mabon, Monster Ceilidh Band's electro-folk night, a cracking Scottish night with Manranand friends, the infectious 'shake your ass' sounds of Mad Dog Mcrea and so much more.
And that's just the start of it! Don't forget the best in ceilidhs, folk dances, Children's Festival, storytelling, EFDDS' Folk Rising Plus and Eye On The Future showcases for young talents, fRoots' leftfield Cellarful of Folkadelia series, traditional sessions, intimate, informal concerts, spectacular dance displays, special theatre shows, talks, massive workshop programme, the best in South West craft, drink and food…and the sea, sun and atmosphere of the idyllic coastal setting. Meet up with friends, old and new, for some fantastic musical adventures!
P.S. Don't forget that the first pre-festival special concert with the hilarious Pam Ayres takes place at 2.30pm on Thursday 28th July to make an early start on getting in the festival mood.
BOOK NOW! www.sidmouthfolkweek.co.uk

Box Office 01395 577952
For more information please visit http://www.sidmouthfolkweek.co.uk/