Local 373Group annual awards ceremony 2020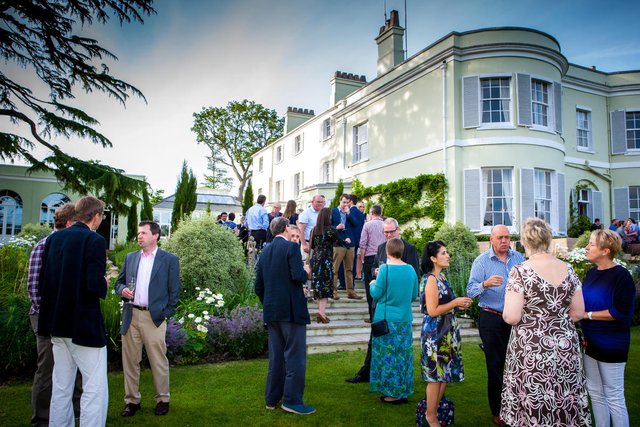 At the local 373Group annual awards ceremony held on the 9th July quite a few of our local businesses in Ottery St Mary did very well indeed!!! Take a look at these results...


East Devon Law
Highly Commended - Adele Hunt in the Best Employee category

Highly Commended - Best Professional category

Shortlisted for Best Employer category
One of the nominations for East Devon Law read...

"East Devon Law is renowned for supporting elderly and vulnerable people, those at end-of-life or with disabilities making quality legal advice accessible, affordable and understandable. Staff are involved in all aspects of improving the business regardless of position, improving and driving the business forward through their ideas and suggestions."

Well done Adele, Ian and their team at East Devon Law!


Pit-Tastic

Shortlisted in Best Startup category


The nomination read..."Alice formulated Pit-Tastic, a natural solid deodorant bar just over a year ago after suffering a Stroke. Not to be fazed by the pandemic, she has launched the website, driven social media advertising, engagement and sales, resulting in a fantastic increase in sales, interest from more outlets to stock her natural deodorant bars and interest from more green and ethical publications."


Well done Alice!


Samosa Lady

Highly Commended - Most Resilient / Adaptable category


Amongst some of Tina's nominations for this category the following was said about Tina... "Tina has adapted her business brilliantly during the pandemic by reacting quickly and transforming to a new normal. Tina has worked hard to change her business model from dining nights to providing the full dining experience but as a take away in the comfort of people's own homes."


Well done Tina and her team!


Coldharbour Farm Shop

Shortlisted - Best Sole Trader category
This is what the nominations for Coldharbour Farm Shop said..."
We nominate Coldharbour Farm Shop for supporting the community during tough times and keeping supplies available. They have also worked endlessly to make food deliveries and essentials from their shop to people isolating."


Again well done Andrea, Beth and the team at Coldharbour Farm Shop!


With the awards now in their fifth year, one of the organisers, Chris Lorimer said "the awards continue to surprise us each year with the quality of nominations and the breadth of organisations that are recognised. This year has been particularly tough for business but the nominations show that companies, charities and individuals are being resourceful, adaptable, creative and resilient."


Great work everyone and Congratulations.


#strongertogether #shoplocal #greatfood #OtteryStMary
(image shows awards in 2016)