Ottery Heritage Society seeks new Trustees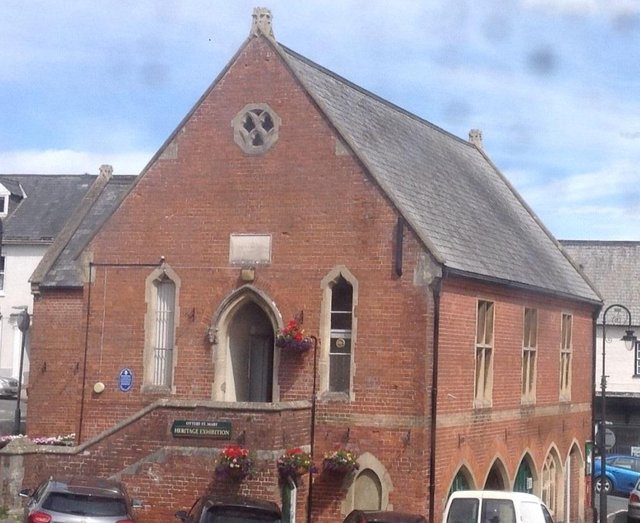 Over many years the Ottery Heritage Society has brought the fascinating history of the town to many and brought much pleasure in the doing, whether through its newsletters, monthly meetings and speakers or in the development of the museum.  We know that it has given you much enjoyment.
However, it is time to look forward and the Society needs to take some important steps now to ensure the future and I have joined the Board to help with just that.
As you may know, the museum is undergoing a radical and exciting update and is progressing well.  Once the updates are complete the Ottery Town Council will formally contract with the Society for 25 years for the use of the Old Library building, probably with the long-term prospect of outright purchase.  To do so, it will need to be confident the Society is well-founded, sustainable and flexible.  Consequently, the Society's priority is to strengthen the Board of Trustees and we are seeking support from you, our townsfolk, for four or five volunteers.
Being a trustee sounds an onerous role to take on but with a full complement, it does not need to be.  With the extra numbers, the commitment will be modest; six to eight meetings a year, (some of which may well be by video conference) along with some help with the practical issues that make the Society work, is all that is required.  Also, as we are a charitable incorporate organisation, trustees are not normally personally liable for the acts or omissions of the Society or its debs or assets so there is little or no financial risk - maybe £1!
I would very much welcome a conversation with those of you interested in the development of the community through its heritage to discuss in more detail how you might help the Society thrive, give you and its members a strong and enjoyable Society and make it even more attractive to prospective members and the wider public.
I very much look forward to hearing from you.
Peter Shrubsall (Trustee)
pshrubsall@icloud.com
Tel. 01404 814813