Pixie Day 2021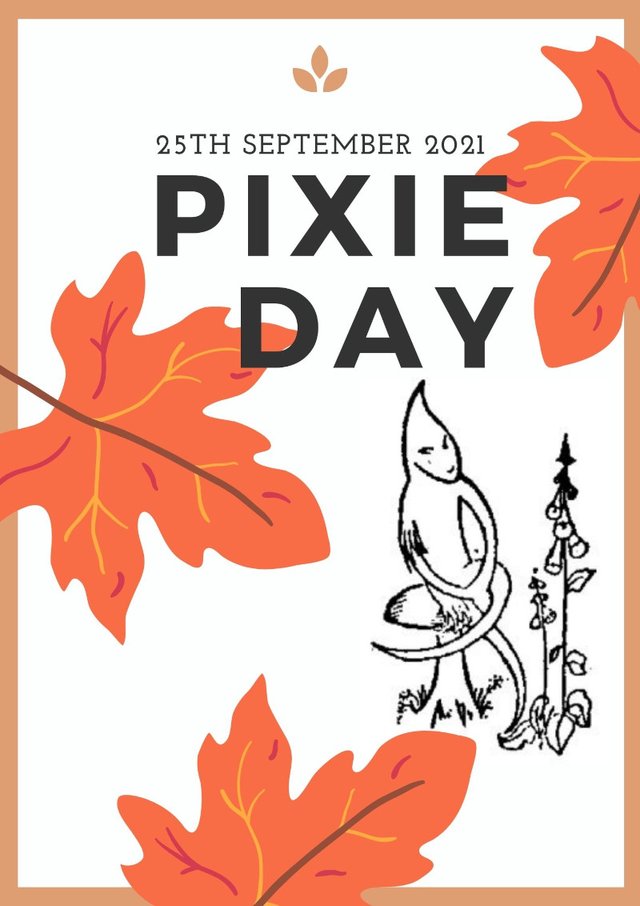 So, Pixie day is finally going ahead - 25th September 2021 - and not to be missed!!
Although the Pixies normally invade the town in June, we haven't been able to do so because of COVID!  We thought it best to delay our appearance until things were a bit safer.
The fete will begin at an earlier time of 13:30 and end at 16:30 - ready for the usual Revenge at 18:30 in the Land of Canaan.  As the Pixies need to find their way back to Pixie's Parlour in daylight, the whole event will end by 19:00 and there will not be a continuation of the fete in the evening.
Here are some of the things you will be able to enjoy in the afternoon full of activities:
Bouncy Castle
Stalls
Pet show (see attached for more details)
Pixie's Parlour
Tombola
Coconut Shy
Beer Tent
Lucky Dip
BBQ
Music
other attractions include:
Tae Kwon Do Display
Traditional Stalls
Pet show
Ferret Racing
All in the Land of Canaan - Ottery St Mary from 13:30 PM onwards
18.30 PM - PIXIE's Revenge in the Land of Canaan
No evening entertainment.
We would also welcome any volunteers to help run the event.  Please follow the link below.
For more information please visit https://scoutampguidejointgroup.volunteerlocal.com