Reminder of road closure in Ottery today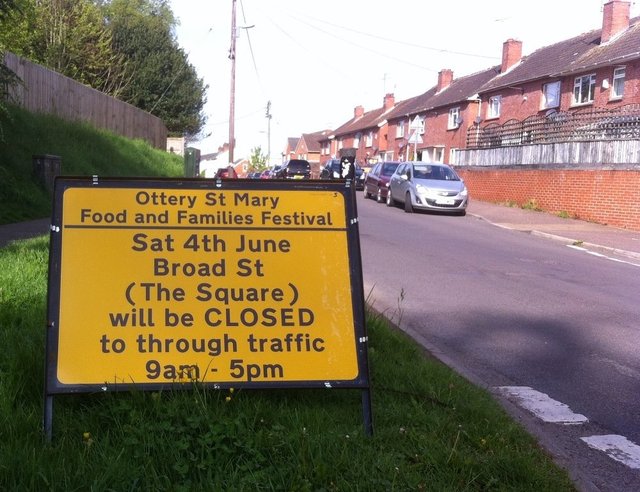 Broad Street and Silver Street Closed for motorised traffic on June 4, between 9amand 5pm, to allow for Ottery St Mary Food & Families Festival Street Market.
Just in case anyone hasn't seen the dozen or so diversion signs in place for 2 weeks now, please note that between 9 and 5 on Saturday, there will be NO ACCESS for cars, vans, lorries and motorbikes, across 'The Square'.
Hind St. and Mill St. are unaffected, so Sainsbury's car park, and car parking in Mill St. can be accessed as per normal. Although diversions are obviously in place, if you could give your vehicle a days' rest, that would be much appreciated. The #4/4a bus will operate per usual until 10.10am, and from 4.45pm. In between these hours, they will call at King's School only.Allow us to apologise to anyone inconvenienced by this.
We hope you all enjoy a fantastic Festival, starting at 6 tonight with Tapas and Music in the main Marquee.
Post content by Ruud Jansen Venneboer