Sainsburys Festive Season opening times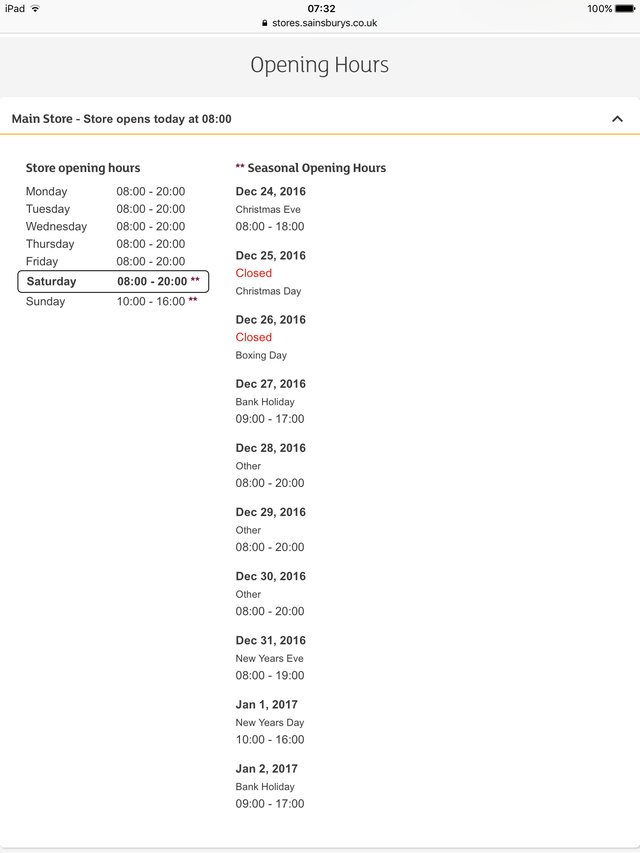 If you haven't yet managed to get all your Christmas shopping, here are the local Sainsburys opening times for the Christmas period. 
Normally we'd said say early bird gets the worm, but for today I might change that to early bird gets the turkey.   Parking can sometimes be a nightmare, but there is additional parking in the Land of Canaan (close to the doctor's surgery).  Don't forget your parking ticket as this is the last Christmas present you'll want to receive.
For more information please visit https://stores.sainsburys.co.uk/2164/ottery-st-mary