Samosa Lady strikes GOLD!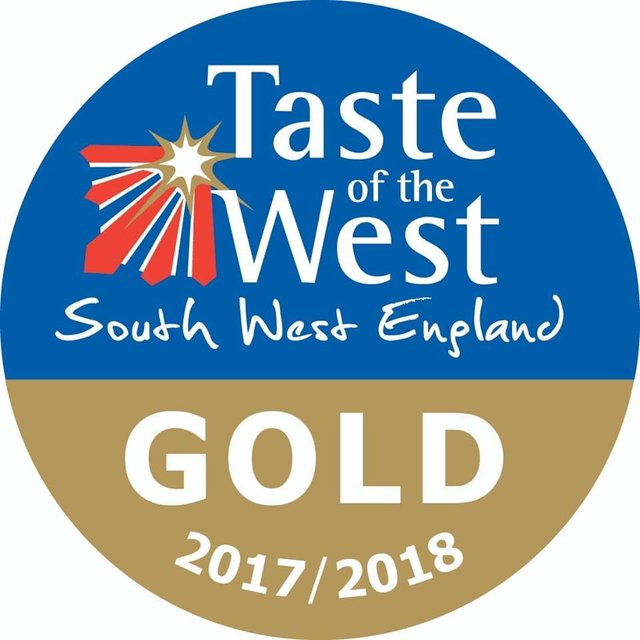 Well, you'd never think that you'd strike gold in Ottery! Well, our very own Samosa Lady - Tina, has achieved just this.

Just recently Samosa Lady was awarded the Gold for Taste of the West 2018 in the Casual Dining Category. What a remarkable and well deserved achievement. This is what Taste of the West had to say about the quality of the meal...

"WOW! What a meal ! The menu is varied and very interesting, there is a good selection of dishes for both meat and vegetarian options. All of the dishes on offer were seasonal, using locally sourced ingredients. Everything ordered was available. The food was very well presented and looked really lovely!

The judge and guest started with the famous samosas, which were beautiful parcels of really fresh finely minced meats, egg and veggies combined with the fabulous spices and gorgeous melt in the mouth pastry, served with Tina's amazing coriander chutney! The whole dish was a feast for the tastebuds! They then shared a selection of curries. The chicken curry was so wonderful, beautifully tender with lovely spices that played on the tongue! The beef curry was deep and soulful, a fantastic blend of spices and meltingly tender beef! The veggie curry made with aubergine, potato and peas was surprisingly the judge's favourite one, (usually prefer meat) - it had the most delicious and fresh taste and sensual aroma! The judge was told that the garam masala used in this dish, is a secret family recipe and even Tina does not know what is in it, as it is blended by her family. She will be given the recipe when she is 'old enough'! The curries were served with a beautiful spiced basmati rice and the gorgeous coriander chutney! To wash it all done, the judge had the masala spiced chai, a creamy, sweet and spicy delight, so delicious and the best she's ever tasted!"

They then also followed on to say "the staff were very welcoming on arrival and made us feel comfortable - very knowledgeable about the menu. The services was very efficient, friendly and helpful."

The way the atmosphere, ambience was described was..."it feels like walking into someone's own home, which is what Tina (the owner) has managed to create, by bringing a small piece of India to the heart of this Devon town!"... yes us Ottery. Now aren't we so lucky?

"Lovely welcoming ambience. Beautiful home-cooked food. A real taste of India in Devon. Unusual community dining space, to bring local people together to celebrate great food and make friends!"

Fantastic achievement Tina and the team, and well done from us all.
For more information please visit https://www.tasteofthewest.co.uk/members/samosa-lady