Storm names 2020-21 announced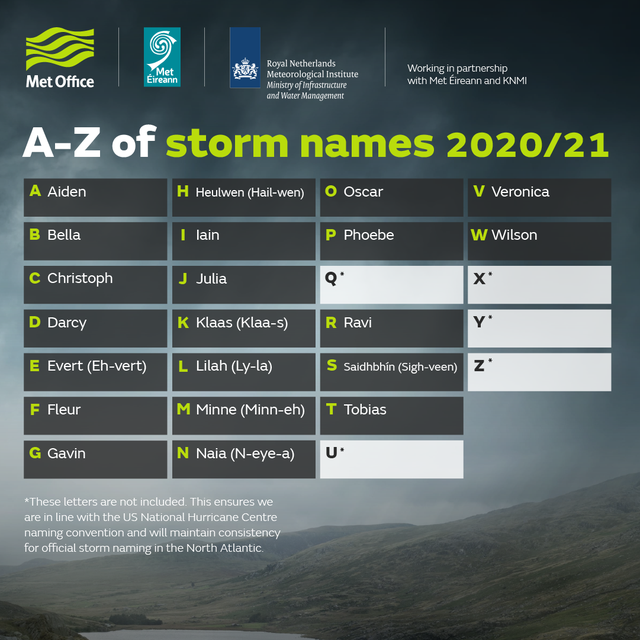 Thanks to The Met office who have kindly published a list of names for storms in 2020-21so that we know what to call them when they come round!
These are for storms impacting the UK from 1 September 2020.
Every year name listings are compiled through names submitted by the public.  This year celebrates the 6th year of compilations.
For more information please visit https://www.metoffice.gov.uk/about-us/press-office/news/weather-and-climate/2020/storm-names-2020-21