Super Saturdays throughout October in Ottery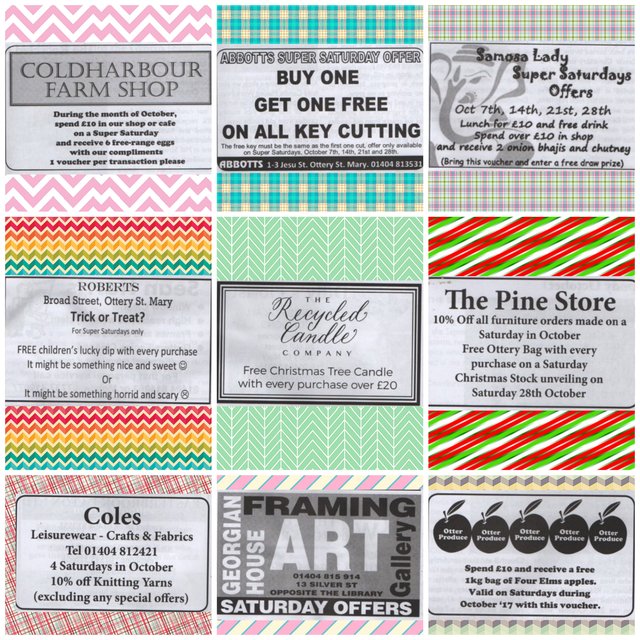 As you may already have seen through the town and in the Ottery Gazette, Ottery's Independent Retailers are putting on throughout October, lots of special offers, food & drink, entertainment and lots more.  This incentive has come about through wanting to celebrate the excellent quality produce, fantastic service and a wide range of choice, all at a competitive price.
Starting this morning 7th October Local historian Nigel Sadler will lead a guided walk (pre-purchased tickets) of  around Ottery Town Centre.  The work will take place in many of historic buildings in Ottery and you will get the chance to hear from Nigel a little about the interesting history associated with them.  Unfortunately due to high pubic demand this date is now full, but bookings are now being taken for the 28th October.  Places still remain limited so please do book your places early with Adrian or Paul at the Curious Otter T.01404 814469 to avoid disappointment.  The cost of the walk is £6 and you will also receive a free copy of Nigel's book for you to take away with you.
Please do come along in the afternoon on October 7,14, 21 and 28 and enjoy the friendly atmosphere.
Download your free programme here as well as some of your Super Saver vouchers.  There are some fabulous offers on food and many more.  Please do take a look.