THE COMMUNITY MARKET MARCHES ON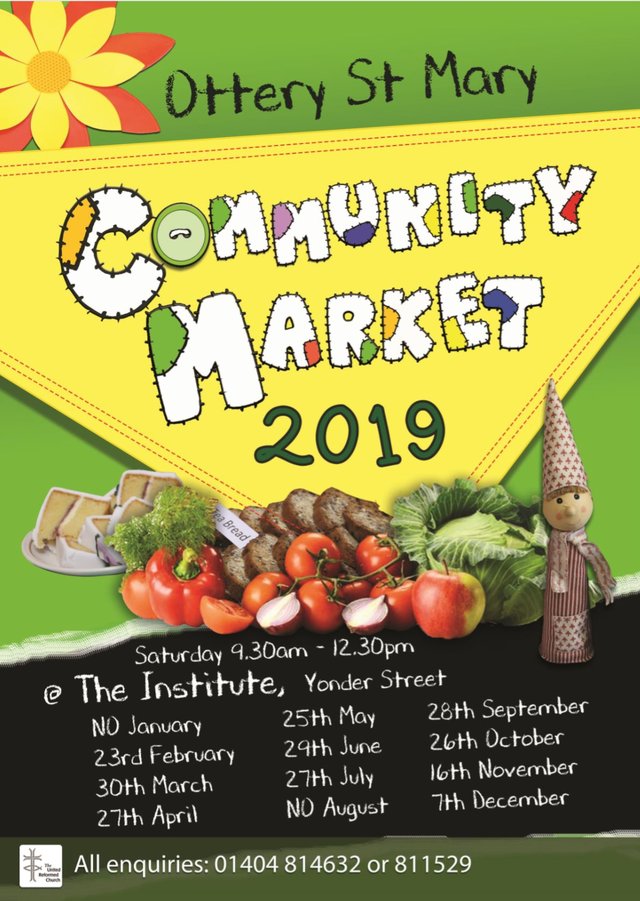 The Community Market re-opened again on the last Saturday in March.  If you've not been before or if you are a regular visitor, there will be lots of local crafts and food suppliers with lots of tempting things to see and to buy. It's the Market that's by local people, for local people. It opens at 9.30am and closes at 12.30pm at The Institute on Yonder Street and there's no entry charge. So come along and pop in.


And if you love craftwork or growing produce or home-cooking, why not bring the results of your passion to market? Perhaps it's time to book a table. It costs as little as £2, hardly the biggest outlay. If you have a local charity, organisation or a project that needs publicity, a table might be just right for you as well. And being a stallholder makes you part of a great social occasion, meeting and chatting with other stall holders and the market's visitors. To reserve that table, get in touch with the Market Organiser, Penny Hounslow.


While you're at the Market, you must stop at the Women's Institute Market Café for hot drinks and lots of lovely home-made cakes as well as bacon rolls and other delights. Come and sit and chat with family and friends.


Whether you're selling, shopping or just calling in at the Market Café, here's looking forward to seeing you on a Saturday morning.
Next meeting will be on 29 June 2019.
For more information please visit https://www.otterystmary.info/directory/listing/ottery-community-market/