The Recycled Candle Company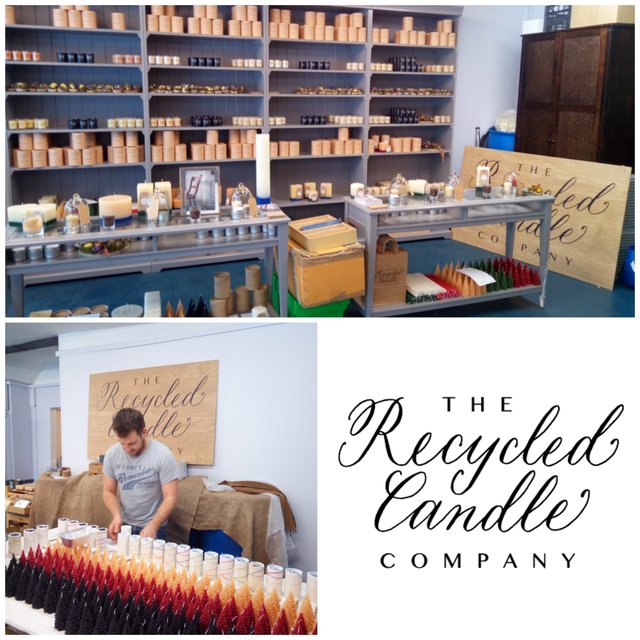 I popped in to see these guys last week and found an amazing aroma of Christmas spices floating in the shop!  I stood in the shop and just chatted with Richard as he made ...more candles.  The precision was immense as he took one Christmas tree candle out of the mould and prepared it for the next candle to be set. As you can see from the pictures they are obviously very popular, and what a great gift to give at Christmas.  When I left for ages later I still had that beautiful scent on my clothes.
These chaps are really easy to talk to so if you are in and around the town pop in and say hello and take a look for yourself.

Thank you for coming to Ottery and wishing you all the very best!