The Red Sea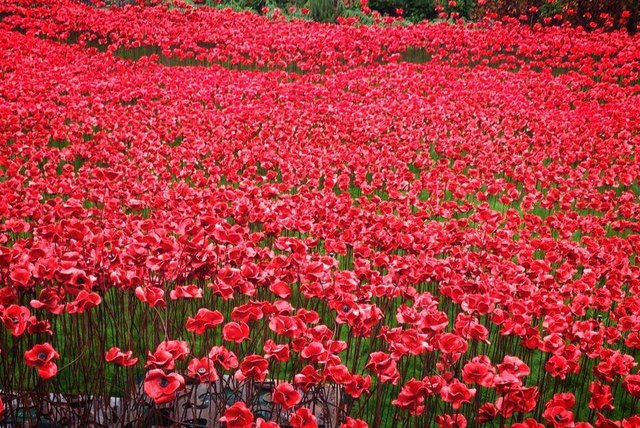 A wave of red poppies at The Tower of London in remembrance for all those who fought for us to have the lives we have today!

Each poppy represents each British and Commonwealth death during WW1.

Let's all remember our 2 minute silence on Tuesday 11-11 at 11o'clock in the memory of those who have been affected in all conflicts.

Thanks to my sister-in-law for taking this fabulous picture! Thanks Lou.