The Return of the Tour of Britain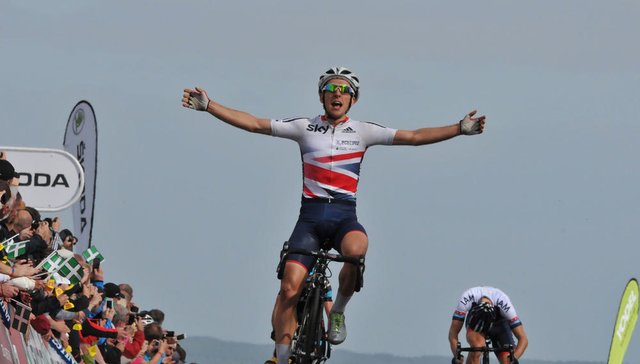 You may remember my post from last year (06 Sept 14) telling you that we would be able to see part of this great event? Well guess what?
With this year's Tour of Britain, we will be able to see Stage 6 in Devon and more importantly in Ottery!

The Tour of Britain starts in Glasgow on the 11th September, with a grand finale in the centre of London. This includes 3 stages in the SW. Stage 6 (Friday 9 September) starts in Sidmouth traveling through Ottery towards Honiton and then Cullompton. Once in Mid Devon it will then makes its way to Crediton on the A3072 and then back to Exeter with the end only a stone throw away at Haytor. The route of 150km is through our beautiful picturesque countryside. Dare I say especially the bit through Ottery...

Yet again this promises to be an unforgettable event as in the last 2 years record breaking crowds turned up and managed to boost the local economy by an amazing almost £12. There will no doubt be some travel interruptions with road closures in place so the public is asked to be patient. I will post more details nearer the event.

For a route map or any further information please visit the Tour of Britain website listed below. You can also follow the Devon Stage on Twitter: @SWTourofBritain or like their Facebook page.
Other routes are available to download off the website, but I've added Stage 6: Sidmouth to Haytor.
For more information please visit http://www.tourofbritain.co.uk/