Tournament Winners Ottery U9's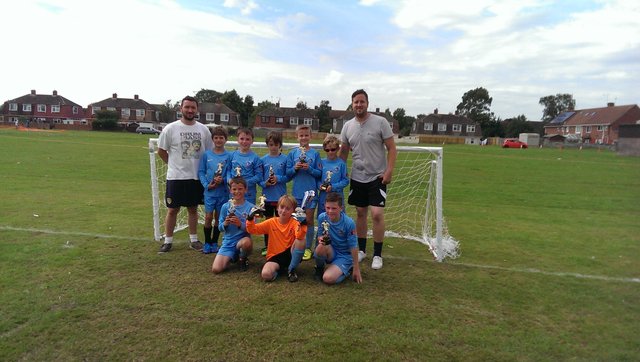 Well done to the Ottery U9 team after winning the tournament today in Exeter. We played several teams but played against Exeter Dynamoes in the final beating them 1-0. You worked really hard and deserved your trophies!

Also well done to Adam Carpenter and John Clarke for coaching the lads.

On a sad note it was a shame to hear that after a lovely day out in the sunshine and the children playing on these fields all day, that these fields have been sold off to developers to build houses on!