Women's mountain bike weekend in Devon (9 -12 February 2018)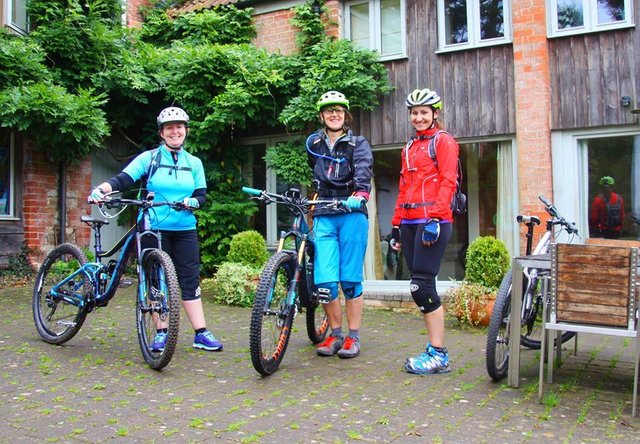 Treat yourself to great riding in the stunning beauty of East Devon on this women's mountain bike weekend. 
Feb 9 (4 pm) to Feb 12 at (10 am)
You will:
- Ride the best trails in the area, including miles of flowy singletrack that only locals know how to find.

- Have fun on and off the bike, make new friends and find people to ride with.

- Be in a supportive environment to challenge yourself and push your comfort zone (if you want to!).

- Learn tricks to get your mind working with you to improve your riding, rather than putting the brakes on.

- Stay in a luxurious holiday cottage in the East Devon Area of Outstanding Natural Beauty (AONB).

- Be guided by Cathy, a qualified mountain bike leader with outdoor first aid training and able to do trailside repairs.
Contact Cathy on 07786 440129 or cathy@bikeguidedevon.co.uk, or

For more information please visit https://www.bikeguidedevon.co.uk/mountain-bike-weekend