Ottery St Mary Food & Families Festival - 3rd June 2017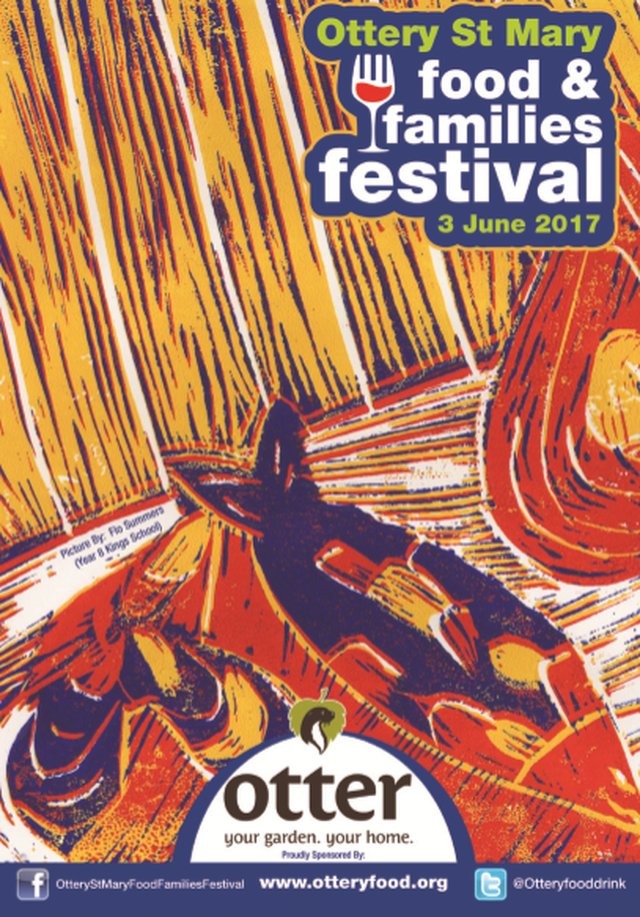 NOT TO BE MISSED  
If you love good food and great company, then this is the festival for you.  In this quaint town full of tradition, this is the 5th year running, and the festival has proven in previous years not to disappoint!
There will be plenty of things to do as well including children's activities in various locations and music and other entertainment around the town.
Some well known local names supplying food include the following names:
Ottery Brewery Bar
Venton's Cider
Camper Coffee Co
Coldharbour Farm
Good Game
Fine Country Lifestyle
Rusty Pig
Samosa Lady
Not Just Sushi
Dilly's Ice Cream
The Crepe Escape
Also in the Street Market Area you will find:
African Chef - african delights
Angelchops - cupcakes and more...
Bavarian Nutman - nuts
Bennevitis - wines
BloomBerry Juice Company - fresh juice, smoothies
Chocolates de Caprine - chocolates
Coldharbour Farm - preserves, jams, ready meals and meats
The Cherry Tree - preserves
Dartmoor Chilis - chutneys, jams, sauces, award winning chilli chocolate
Eat the Smoke - bottled beers, gift packs
Fungi's Shrooms on the Road - mushrooms
Frandi Macaron - macarons
Fussels Fine Foods - oils and vinegars
Let them Eat - gluten, wheat and diary free bakery goods
Pinnacle Icing - iced biscuits and cakes
Shaldon Bakery - breads and cakes
The Unusual Pork Pie Co - pies etc.
Trow Farm Fudge - fudge
The Saturday morning will kick off at 9:45am with the Ottery Silver Bank in the Marquee, followed by the Official opening at 10:00am and then taking us into some great Cooking demonstrations:
09:45    Ottery Silver Band
10:00    Festival Opening and Announcements
10:15    Kings' School - Ffion Gallantree and Skye Clarke
11:45    Tina Chauhan (Samosa Lady)
12:45    Ethan Clarke (Salutation Inn)
13:45    Jamie Glover (Deer Park)
14:45    Jim Fisher (Exeter Cookery School)
15:45    Emil Todorov (head chef, Bowmers, Budleigh Salterton)
16:45    Daniel Gavriilidis (head chef, The Pig at Combe)
18:00    Entertainment in the Marquee
22:00    Finish of another fantastic food festival in Ottery St Mary
ROAD CLOSURES:
To help this all run smoothly, road closures will be in place at 8:30am until 5:00pm.  Roads closed will be Silver Street and Broad Street (The Square).  Hind Street and Mill Street will remain open to traffic.  Sainsbury's, the fuel station and Mill Street businesses can be accessed as normal.
The programme this year is "jam" packed full of goodies for everyone!  Please do come along and enjoy the food and fun. 
See you there!!
 OSM_Food_-_Families_Festival_2017_-_Print_Out_Programme.pdf
For more information please visit http://otteryfood.org/